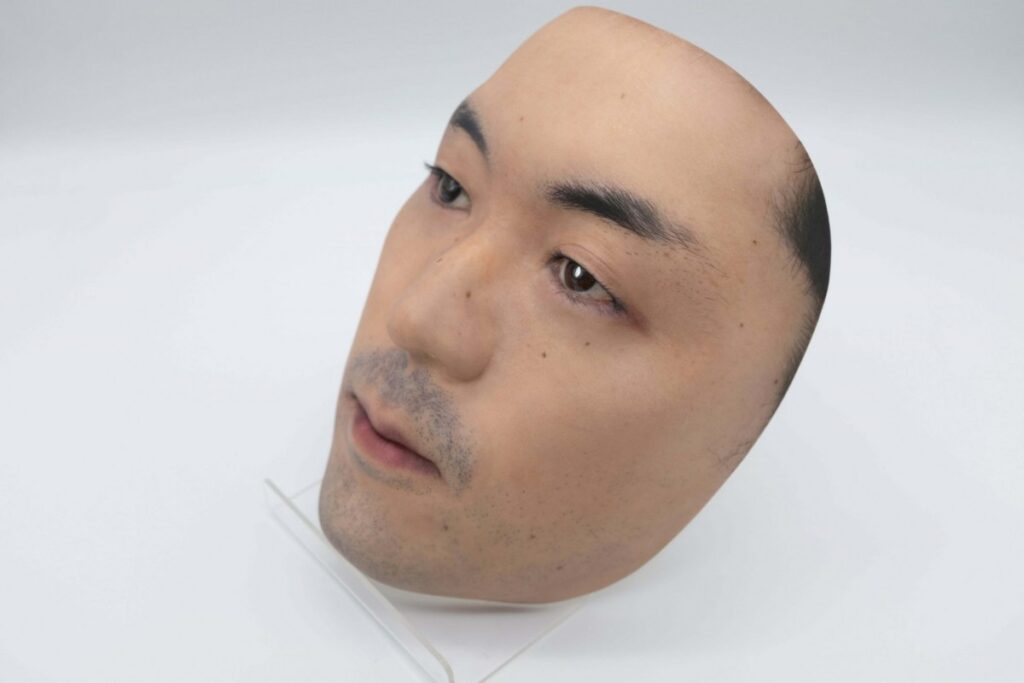 As if 2020 wasn't weird enough, a Japanese company is now selling hyper-realistic 3D-printed masks that allow you to practically wear someone else's face.
Kamenya Omote, a Tokyo-based shop that sells artistic masks for parties and film and theater productions, has started producing three-dimensional face masks that model the features of a stranger's face. The masks are frighteningly realistic, with only two details giving them away — the printed eyes and lips don't move.
The shop's owner, Shuhei Okawara, says that he received headshots from over 100 applicants who were interested in modeling for the masks when he first launched the project in October. He eventually picked one person and paid her 40,000 yen (~$385) for her portrait.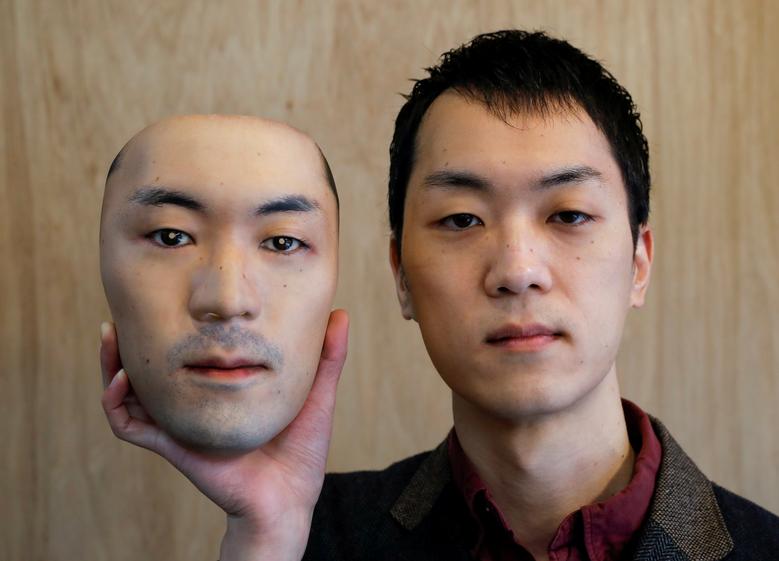 The shop will start offering the masks for sale in Spring of 2021 for 98,000 yen (~$950) apiece. Okawara predicts that the masks will be popular, based on the high demand thus far. The first model, based on his face, is currently available for pre-order on Kamenya Omote's website for a slightly lower price of 78,000 yen (~$750). Okawara plans to add more faces in the future, including those of people outside Japan.
In case you wondered, these masks will not protect you from the coronavirus. A playful "Precaution" fine-print clause on the shop's website adds: "Wearing a mask narrows your field of vision and makes it difficult to breathe[…] Please enjoy the inconvenience."
We spoke with Okawara about his masks, which grabbed international headlines and has both captivated and unsettled many observers.
Hyperallergic: The world is fascinated by your masks. How did you come up with this idea?
Shuhei Okawara: The special technique of printing the face was the idea of an engineer from a printing company. We thought that the face would have the greatest impact when printed.
There are many engineers in the world who create realistic faces, but we are able to mass-produce up to 100 identical faces per month.
H: How many faces have you printed so far?
SO: We have made many faces in the past, but have yet to produce any since we started buying. We plan to release our first purchased face next spring!
There are a lot of people who want to have their faces copied, and we get paid by them to undertake face copying as a business.
H: Can you describe the process of making the face masks?
SO: The face is printed on a plastic mask. A special technique is used to print the photo on a three-dimensional surface. The 3D scanned output of the face model is manually modified and pasted onto a high-resolution photograph.
H: How many pre-orders have you received so far?
SO: We get over 50 inquiries every day and I don't have an exact count. Maybe they don't actually buy, but the response is that high.
H: Why do you think people want these masks so much? What would they use them for?
SO: Most of the people who want our products are creators, and they use them in films and theatre. Those who want it for themselves are interested in it as an art piece and enjoy the event of having someone else's face replicated.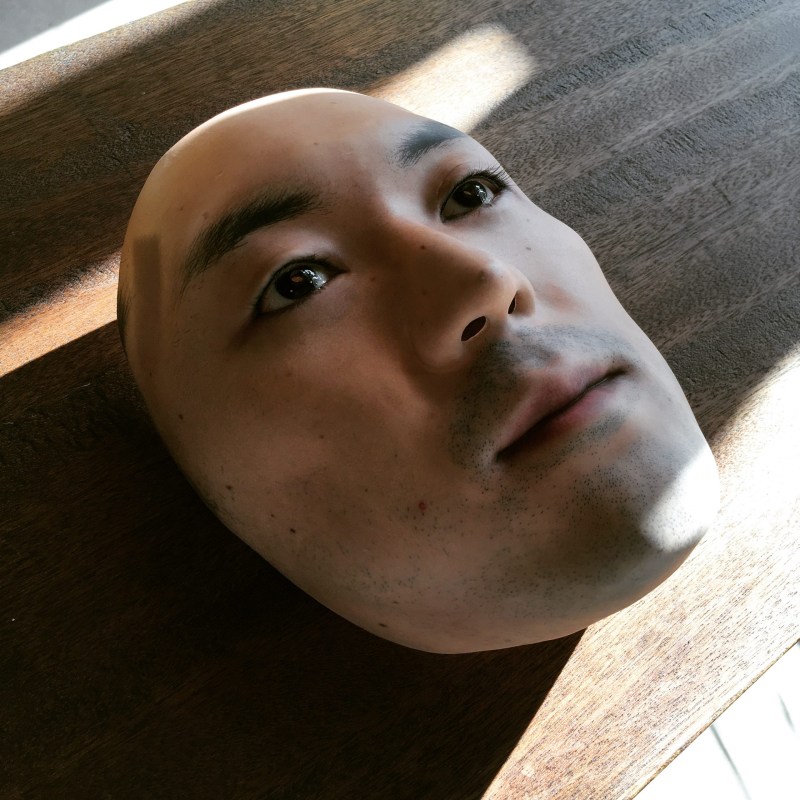 H: Tell us more about your shop and how you ended up in this line of business.
SO: The shop is located in an area of Tokyo called Kyojima. It is a wonderful district where the old streets of Tokyo are still alive. I am basically a dealer who sells masks as art pieces. I also run restaurants and take on creative training work for companies, but the mask shop is an independent business. I just want to have fun and do crazy things.
H: You have succeeded in that! Have you thought of making replicas of faces of famous people like presidents and pop or movie stars?
SO: No! In fact, we have been asked by celebrities and production companies to reproduce their faces. However, we do not reproduce faces unless we have the person's permission. And while celebrity faces may sell, for me it's just business and I don't really enjoy it.
H: There's something a little spooky about these masks, don't you think?
SO: I'm used to seeing it myself, and I don't feel any discomfort. Like cyberpunk, I think it could become a part of our daily lives.
H: That's interesting. Can you elaborate about how it can become part of our daily lives?
SO: If face replication becomes common, it would be interesting to be able to save a face from your youth, for example, or to be able to change your face at will. But I'm more interested in what happens to people's bodies, because the face and the body are inseparable.
Article source: Hyperallergic
Video source: Reuters