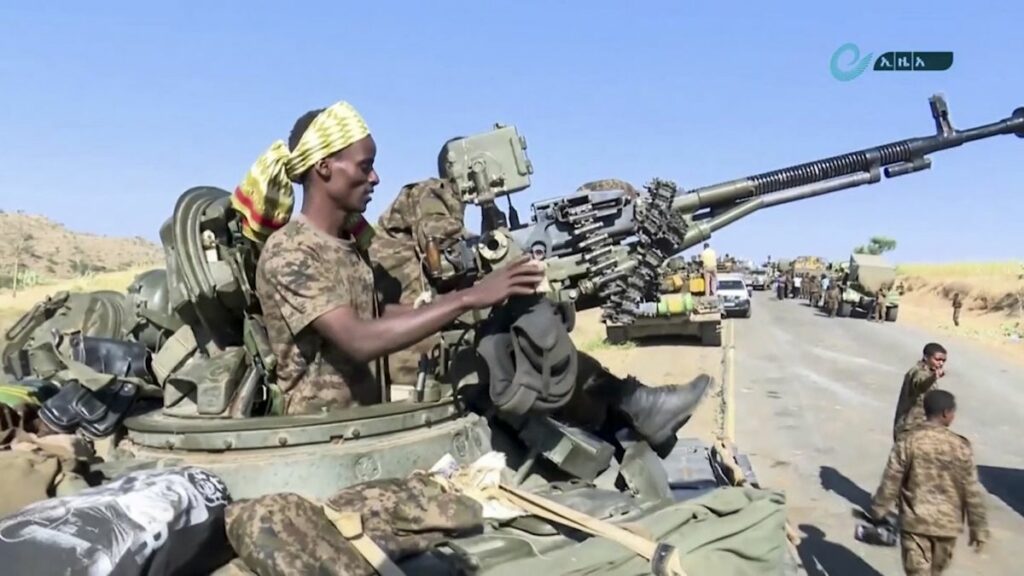 Aljazeera 28 Nov 2020: The leader of rebellious forces in the Tigray region says the Ethiopian government forces have begun an offensive to capture the regional capital, Mekelle.
Debretsion Gebremichael, leader of the Tigray People's Liberation Front (TPLF), told Reuters news agency in a text message on Saturday that the city was under "heavy bombardment".
Bilen Seyoum, a spokeswoman for the prime minister's office, said the Ethiopian forces would not "bombard" civilian areas, adding "the safety of Ethiopians in Makelle and Tigray region continues as a priority for the federal government."
Aid groups fear extensive civilian casualties in Makelle, a city of 500,000 people.
Al Jazeera's Malcolm Webb, reporting from Nairobi, said he has heard from multiple sources in the Ethiopian military that their offensive on the regional capital has begun.
"Some sources are saying that the explosions can be heard in the north of the city," he said.
Claims by all sides in the three-week-old conflict between government and TPLF forces have been impossible to verify because phone and internet connections to the region are down and access to the area is tightly controlled.
Earlier on Saturday, Lieutenant-General Hassan Ibrahim said in a statement the federal forces had seized control of Wikro, a town 50 kilometres (30 miles) north of Makelle and "will control Makelle in a few days".
Prime Minister Abiy Ahmed on Thursday announced the "final phase" of the offensive in Tigray. The announcement came after the government's ultimatum to the TPLF to surrender expired on Wednesday.
biy announced military operations in Tigray on November 4 after months of friction between his government and the TPLF. His government and the one in Tigray led by the TPLF consider each other illegitimate.
Abiy, the winner of last year's Nobel Peace Prize, accused Tigrayan leaders of starting the war by attacking federal troops at a base in Tigray. The TPLF says the attack was a pre-emptive strike.
Abiy, who announced on Thursday the military was beginning the "final phase" of its offensive, told the African Union's peace envoys a day later his government will protect civilians in Tigray and is willing to talk to representatives "operating legally" in the region.
A statement issued by the prime minister's office after their meeting, however, made no mention of talks with the TPLF to end the fighting.
The statement issued after Abiy met the African Union envoys – former Presidents Ellen Johnson-Sirleaf of Liberia, Joaquim Chissano of Mozambique and Kgalema Motlanthe of South Africa – added the government was committed to the "protection and security of civilians".
The statement thanked the envoys for imparting their "wisdom, insights, and readiness to support in any way they are needed" and did not mention any plans for further discussions with them.
The envoys had been sent to Addis Ababa to help mediate in the conflict, something Abiy had already made clear he did not want as he rejected any foreign "interference".
Source: Aljazeera